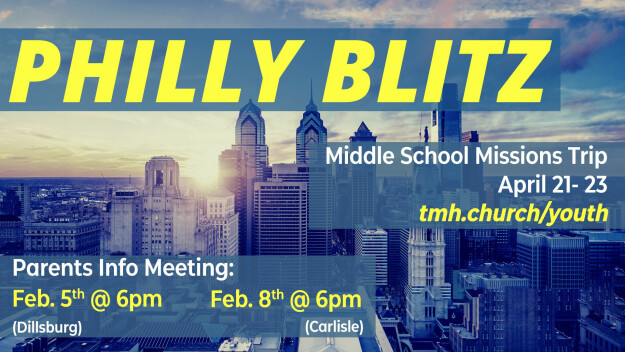 TMH Youth Philly Blitz
Friday, April 21, 2023, 12:00 AM - Sunday, April 23, 2023, 12:00 AM
TMH Youth Philly Blitz • Parent Information Meeting
Wednesday, Feb 8 @ 6pm • TMH Carlisle
Sunday, Feb. 5 @ 6pm • TMH Dillsburg
We are excited to participate in The Philly Blitz again! 6th – 8th graders are going to serve with The Philadelphia Project April 21-23. The cost is $75 per youth. Join us for a Parent Informational Meeting at either campus to learn more!