The Good Book
Emotional Bumper Stickers
HEAR
1. After hearing the message, spend some time in your group sharing what you recall from it. What struck you, and what questions did it leave you with?
2. Read 2 Timothy 2:8-26.
What word, phrase, or verse stands out to you and why?
TALK
3. Like Timothy, we are commanded not to be quarrelsome. Paul says in verse 23; "have nothing to do with foolish and stupid arguments, because you know they produce quarrels". How have you fallen into being quarrelsome or dealt with a quarrelsome person lately?
4. Paul goes on to tell Timothy that the Lord's servant must not be quarrelsome but must be kind to everyone. Is it even possible to kind to everyone? How does that look in the midst of someone who is being unfair or cruel to you? Can you think of an example in your life?
5. Pastor James talked about convenient information vs. accurate information. In what ways have you fallen prey to relying on information that is merely convenient? Have you seen it play out with others?
6. In what ways have you seen what James described as "emotional bumper stickers" (this protectionism of our own perspectives while belittling the perspectives of others) in your own relationships? How have you done this? How has this been done to you?
LIVE
7. How do you release frustration and resentment towards others? Using the practice James gave us, or an other method, try giving it over to God in prayer this week when you feel these emotions taking hold of you.
PRAY
Gracious God, may we as followers of Jesus bring peace and gentle instruction to all those we encounter this week. Strengthen us by your Holy Spirit. In Jesus name we pray, amen.
Series Information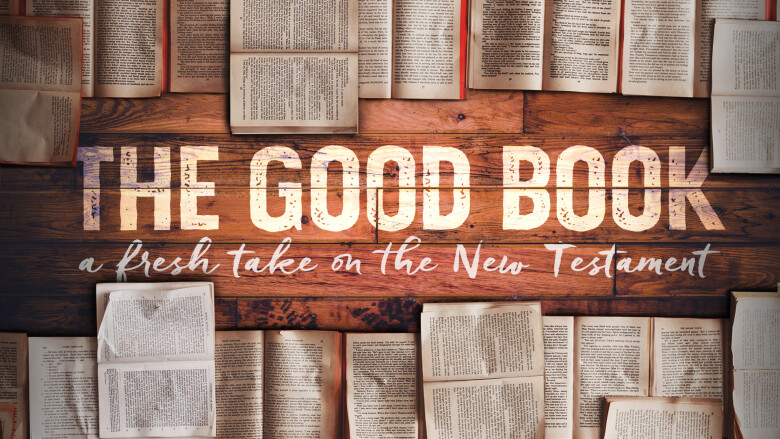 Join us in reading the New Testament in 8 weeks!